There is a difference between hiring a remote associate or paralegal for your small firm. If you operate a solo law practice or small firm, chance are you've been a looking for ways to limit costs while still providing high-quality legal services for clients. One way to do this is by outsourcing certain tasks to remote professionals. Understanding the difference between hiring a remote associate or paralegal for your small firm is helpful in deciding where to dedicate valuable resources.
Generally speaking, when it comes to remote work, there are two main types of remote professionals that law firms can hire: remote associates and remote paralegals.
But which is the best option?
In this article, we'll take a closer look at each option and how much it typically costs. But first, let's discuss ways that outsourcing can benefit your solo practice or small firm – no matter if you require a legal secretary who can assist attorneys, or which type of remote professional you decide to work with.
How Can Outsourcing Improve My Small Firm?
If your practice employs two-five employees, you may be used to doing an abundance of work in-house. However, outsourcing can improve your small law firm in a number of ways. Specifically, outsourcing can enable your practice to:
● Save money on full-time labor, health care costs and overhead,
● Access a wider pool of talent,
● Increase billable hours, and
● Deliver services as a legal team at a lower rate.
Save Money on Labor & Overhead
Perhaps the most obvious benefit is that outsourcing can save you money on labor costs related to staffing. Hiring a paralegal or remote associate can actually save you money. Traditionally, the only way to leverage the time of other lawyers was to hire a new associate. But this option is often quite costly, due to factors such as benefits, office space, and other overhead costs. By outsourcing, law firms can save on these expenses and keep more of their profits.
The responsibilities of a corporate paralegal including ones who excel at drafting, filing and managing various business entity documents for corporations can often be managed by professionals in a remote position.

On another note, we learned during the pandemic, depending on the size and type of the firm, legal assistants can be effective on-site in a law office located in New York, or remotely from San Francisco. While their duties vary depending on the size and type of the firm, impeccable organizational skills transfer for remote paralegal jobs, hybrid remote, or no matter where the location.
A Wider Pool of Talent For Your Solo Practice
If you operate a solo practice are you in need of a litigation paralegal? Especially one you can rely on for document management, ediscovery, and most importantly litigation experience? Outsourcing provides firms with access to a wider pool of talent, which may be helpful in branching into new markets and practice areas. Hiring a paralegal or remote associate allows you to tap into other legal professionals' expertise, you may be able to complete tasks including preparing legal documents more efficiently while still providing high-quality legal services. This is particularly true if you opt to hire a remote attorney who's more knowledgeable in a specific practice area covering more legal issues than you presently have staffing for – as they can perform the work without the learning curve you'd have if you had to learn the new subject yourself.
In today's market clear job descriptions complete with job title and job type, make the search even easier for professionals with paralegal experience to create job alerts to help you fill positions sooner.
Increase Billable Hours
According to the 2020 Legal Trends Report, the average lawyer is billing just 2.5 hours per day.
These transactional numbers teach us that by outsourcing, you can gain the capacity to bill more – either by freeing up time to bill more yourself, or by billing for the work performed by a work-from-home attorney. That's an incredibly valuable opportunity especially for a solo attorney.
For instance, let's say you typically charge $300 per hour, but you're spending 10 hours per week on administrative tasks and initiatives that don't bring in any additional income. You hire a remote legal professional for $50 per hour (a cost of $500 per week). However, you're now able to take on an additional 10 billable hours of work, earning you $3,000. Even with the cost of remote help, you'll see an additional $2,500 per week.
Deliver Services at a Lower Rate
Saving money on labor and overhead isn't just good for your firm, it benefits your clients as well. When you save money, you have the option to pass on savings to your clients, making your firm more affordable in an extremely competitive market.
Ultimately, outsourcing some of your work can lead to a better experience for your clients – a win/win for you and your clients alike.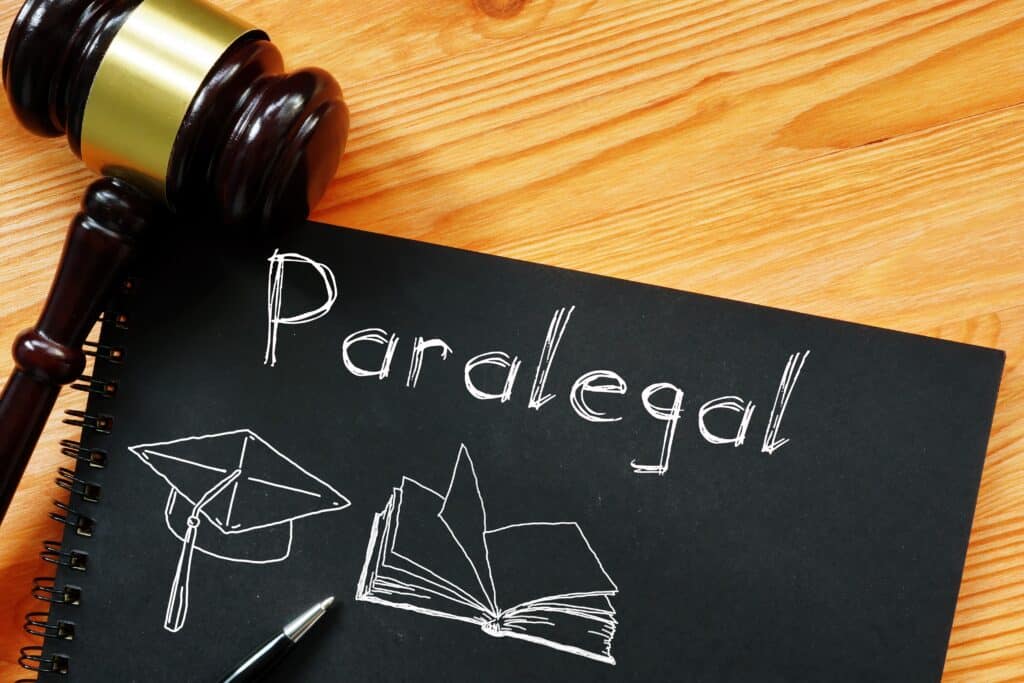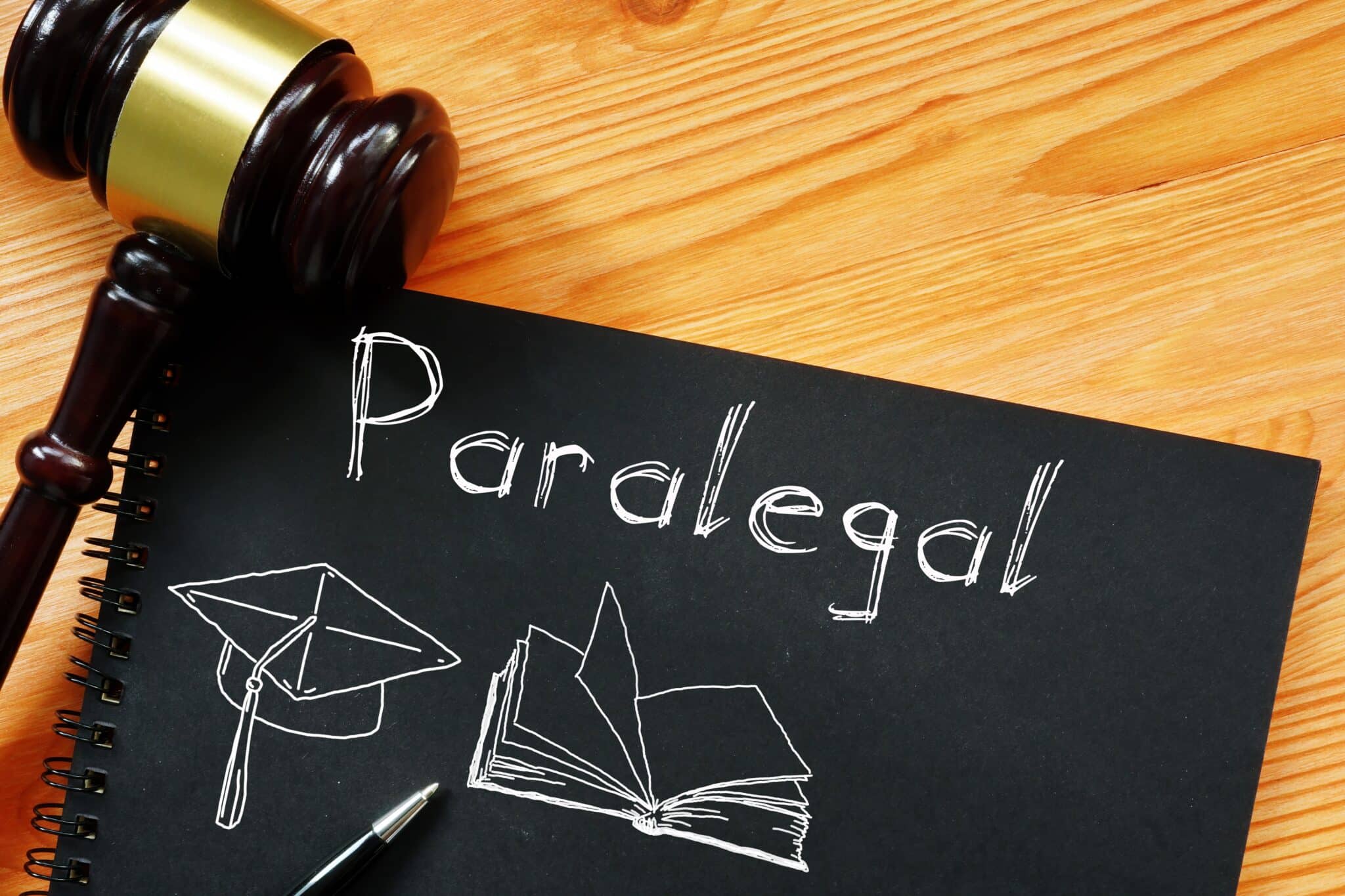 What Can a Remote Paralegal Do?
As the demand for legal services continues to grow, the use of remote paralegals is likely to increase as well. The trend is already evident in the increasing number of law firms that are offering part-time or remote law jobs. This isn't just the case for those experienced in administrative support or have newly acquired a paralegal certificate. Senior paralegal work experience is highly sought after and acquired through hiring remotely.
A remote paralegal can provide a variety of services to your firm, including conducting research, drafting documents, and assisting with case management. And, their ability to work remotely offers greater flexibility and can help to reduce overhead costs. When considering the wide range of accou
A remote paralegal may be able to provide services outside of regular business hours, which can be beneficial for firms with clients in different time zones. In such a case, a remote paralegal can be a cost-effective solution for firms looking to expand their services without incurring the overhead costs associated with hiring additional staff.
While there are many advantages to working with a remote paralegal, it is important to consider the potential challenges. Firstly, you'll need to make sure that your remote paralegal has the necessary tools and resources to do their job effectively. It also means you will need to have a robust system in place for communication and document sharing. Fortunately, most firms have already had to implement such systems in the wake of the pandemic in order to effectively communicate with clients – so you may already have the capability to work with remote professionals.
What a Remote Paralegal Costs
The cost of hiring a remote paralegal for your firm will depend on a number of factors, including the paralegal's experience, the type of work they will be doing, and the number of hours they will be working.
All things considered, you can expect to pay anywhere from $25 to $50 per hour for a remote paralegal's services. If you are looking for a more experienced paralegal or one with experience in a particular area of law, you may end up paying closer to $100 per hour.
Of course, the best way to get an accurate estimate of the costs is to contact several different remote paralegals (or paralegal service providers) and ask for quotes.
While the cost of hiring a remote paralegal is an important consideration, it should not be the only factor you consider when making your decision. You should also consider the quality of work you need them to do and the level of customer service you expect.
What a Remote Attorney Can Do
A remote attorney can provide your firm with a number of services, including legal research, drafting documents, and providing advice on legal matters. The flexibility of working from home means that a remote attorney can often be more available to work on your schedule, and can also be more cost-effective than an in-house attorney.
In addition, a remote attorney can bring a fresh perspective to your firm and can help you expand into new markets and clientele – all while enabling you to stay focused on your core competencies.
At LAWCLERK, some of the remote projects performed by our freelance attorneys include:
● Reviewing and drafting contracts,
● Conducting legal research,
● Drafting motions, briefs, memos, and pleadings,
● Drafting, conducting, and responding to discovery requests,
● Summarizing transcripts,
● Drafting demand letters, and
● Drafting jury instructions
Of course, the greatest benefit of working with a remote attorney is their ability to assist with substantive legal work – which means your firm can increase billable hours.
Let's say you're currently billing an average of 2.5 hours a day at $300 per hour, for a total of $3,750 a week. By hiring a remote attorney, you can gain more billable hours and still retain a substantial portion of the profits. If you pay your work-from-home attorney $75 per hour and they work 10 hours a week, you're looking at $750 in expenses but an additional $3,000 in profit – netting you an additional $2,250 a week (assuming you still charge your clients $300/hr.). Or, you could opt to pass on some of the savings to your clients, making your firm more competitive without sacrificing quality or reducing your own hourly rate.
What a Remote Attorney Costs
Just as the cost of hiring your firm varies, so too does the cost of hiring a remote attorney. Costs will depend on a number of factors, such as the complexity of the project, deadlines, and the scope of the work.
At LAWCLERK, most of our freelance attorneys are hired at a rate of $75-$125 per hour. We generally suggest that hiring attorneys price their remote law jobs at 40% of the estimated billable value to your client so that the remote attorney is paid fairly and you can still make money on the project. This ensures you get a high-quality work product while still turning a profit.
We also recognize that flat fees are gaining traction in the legal marketplace. That's why we make it easy to pay attorneys either by the hour or by flat fee for part-time legal jobs. If your firm charges flat fees, it may make the most sense to pay a remote attorney a flat fee percentage of what you're charging.
When Does it Make Sense to Outsource to an Attorney vs. a Paralegal?
As the legal landscape grows increasingly complex, many law firms are finding it necessary to outsource certain types of work to attorneys or paralegals. When making this decision, it is important to consider the nature of the work to be outsourced as well as the qualifications of the person who will be performing the work.
In general, outsourcing work to an attorney is advisable when the work is complex or sensitive in nature. Remote attorneys can also work directly with your clients, if necessary.
Paralegals, on the other hand, might be more cost-effective than remote attorneys, but should only be engaged for routine or relatively simple tasks. For example, if you have a limited budget and need something done like file review or document preparation, hiring a paralegal might be a better option than hiring an attorney.
If you're not sure which option is best for you, it's wise to consider the following factors:
● The type of legal services you need performed,
● Your budget,
● The type of tasks you'd rather perform yourself, and
● Whether you're looking to add more billable hours to your workload.
Generally speaking, outsourcing administrative tasks to a paralegal will enable you to take on more billable hours yourself. But if you're already stressed by the amount of billable hours on your plate, it might make more sense to hire a part-time attorney to help reduce your caseload. Also, if you'd like to free up more of your time to focus on managing your firm, it's probably best to hire a remote attorney with superior communication skills who can still ensure you're billing enough to make ends meet.
LAWCLERK Can Help You Find Remote Attorneys
No matter which option you choose, outsourcing can be a great way to improve your law firm. If done correctly, it can save you money and help you free up time so that you can focus on more important tasks. So, get your job postings ready!
LAWCLERK connects you with an extensive network of freelance lawyers and gives you the systems and tools you need to seamlessly select and work with your chosen on-demand attorneys.
And, if you're interested in securing a part-time remote legal job in Washington, DC, or join a legal department in a neighboring city, we can connect you with hiring attorneys offering remote law jobs.