Recently I had the pleasure of hosting attorney Stanley Tate on our podcast, The Successful Business and Practice of Law. We discussed his how he build a profitable law firm, his view on the business of law and how he's truly doing things differently than many in the legal industry. Tate, as he's most often called, shared something so interesting, that it left me wondering how could other law firm owners increase profitability by incorporating what he has done over the past several years?
I mean this and I say it without hyperbole: Tate has built the best lawyer website I have ever seen. No matter what your practice, we've all got a lot to learn from him about how to market a law firm. His business model is exclusively focused on helping clients obtain student loan forgiveness. This is about as niche as niche can be.
Tate has built a massive automated marketing machine by giving consumers what they want. Which is substantive, valuable information on his website. It goes in the opposite direction of the traditional time-consuming and costly ad buying process. This approach has directly contributed to building a profitable law firm. He's bypassed the usual scenario of paying thousands, and sometimes hundreds of thousands of dollars to acquire traffic. Instead, his clients are actually searching for him organically. When they arrive to his site, he relies on an automation process for client intake to create workflows and qualify leads for new business. The end result has been improved client communications and lasting client relationships.
What Is Marketing Automation, And How Does It Contribute To A Profitable Law Firm?
In case you're unaware, marketing automation is a way of using software to automatically streamline and nurture leads at each stage of their buyer journey. The power of automation tools are something legal professionals often tragically overlook.
For example, imagine a visitor to your website downloads a free piece of content. Your marketing automation software might funnel them into a designated list managed by a cloud based CRM. It will then send emails to those individuals at regular intervals with information of interest pertaining to the business they're in or the legal challenge they are facing.
How you use marketing automation depends on your goals. You might be trying to generate new clients in need of legal services, nurture the leads you have, or grade your leads based on their level of engagement. Automating the nurturing process allows you to scale your marketing efforts, and reach more people, more efficiently. Most importantly, you can build a profitable law firm by saving time reaching the right people who are both looking and willing to pay for the services your law practice has to offer.
In its 2022 Emerging Video Marketing Trends report, video creation firm Animoto revealed that 93% of businesses say they landed a new customer by posting a video on social media and even more attracted potential clients. Validated by this type of research, Tate and his team focused on optimizing leads, and added a chat bot to their homepage several years ago. Depending on the questions asked and the videos watched, visitors might be invited to read a blog post or book a call. This simple switch, replacing text chat with video, improved Tate Law's conversion rate by 654%.
Tate has grown a profitable law firm from the ground up. The Chicago native runs a successful legal practice from Kansas City without paying ad money to Google, Facebook, or any other social media outlet. He's figured out scale that's virtually incomparable to anything I've seen in a small law firm business. When I researched his site on Arefs, the digital tool that serves information and analysis on websites, I was astounded to see what Tate had built. When he started in 2017 he was flailing along with about 100 to 300 monthly views. As of late, he's well past 60,000 users per month finding their way to view his website.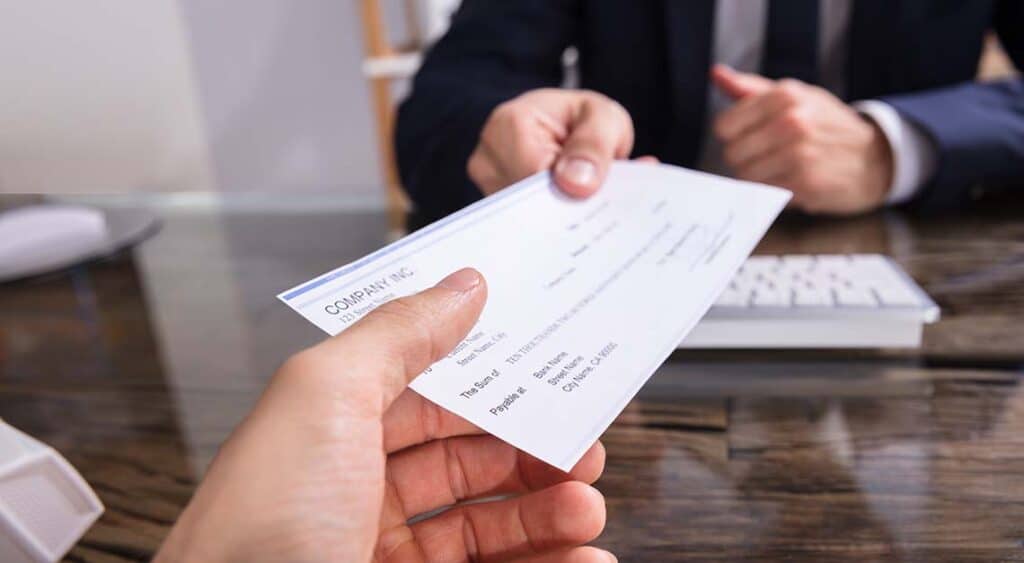 How To Use Marketing Automation In Your Law Practice
Here's where automation comes in. The flow of inbound leads grew Tate's bottom line to a point where he was beyond capacity to process them. Hopefully, you've been there as well. Every lead isn't a qualified one, but you need to figure that out before deciding to work with a client. Tate eventually removed his phone number and email from his website. He's eliminated every call to action button, and literally everyone who wants to contact is funneled through his document automation and submits a client intake form.
If he has availability on his calendar, great. If not, he's built in a fee structure to allow interested parties to purchase his time.
It's not that he didn't try Google Ads, because he did. According to Tate, "The quality of leads wasn't getting through versus what my ad spend was. It just didn't make sense for my model. So, I abandoned it and just doubled and tripled down on content generation." This approach in tandem with an improved client intake process directly led to his law firm profitability.
He figured out SEO and content marketing. He figured out how to be national, and most interestingly, he figured out how to give away his knowledge for free as a way to market and still get clients to hire him and grow his firm.
Tate served in the Army and has helped thousands of people with their student loan problems since 2013. He draws on the structure, and intellectual curiosity of a soldier to run his law business. I couldn't help but think how much happier staff would be at a small firm when repetitive tasks associated with data entry are reduced. The reduction of human error in those tasks is also note worthy.
Once he performed his due diligence on a desirable billing structure for his firm, Tate decided to avoid billable hours and sticks with a flat fee model. "My goal is to charge you enough to where I don't hate you for working on your project and you don't hate me for paying me too much to do this work," he told me during our conversation. If you're wondering about the quality of the client experience, automation accelerates customer contact and enables you to reach new customers even faster than the manual process.
According to Clio's 2020 Legal Trends Report, the average lawyer spends only 2.5 hours on what would qualify as legal billing work per day—which means nearly 70% of each workday is consumed by tasks like data entry, scheduling follow-ups, and time keeping. Think about all of the time automation saves that can be repurposed to profit making activity.
Examining any legal trends report in juxtaposition to Stanley Tate proves that the future of law is technology, its efficiency, and its automation. Embracing advancements in legal technology can greatly impact your billable work and long term profitability. I encourage you to download and listen to the podcast episode for Tate's full back story, and a few more specific automation tactics you can integrate into your own firm. You'll be glad you did.
Catch the full replay of the podcast here: The Successful Business and Practice of Law.