There's no denying that the practice of law has evolved significantly over the past few years. The demand for remote legal jobs has soared. One of the most impactful changes has been the rise of working with contract lawyers. Perhaps you have found yourself wondering what exactly is a contract lawyer and what does a contract lawyer do?
The phrase "contract lawyer" could certainly refer to an attorney who will draft contracts, perform contract review, litigate contract disputes, and generally works in the area of contract law. Contract litigation and contract drafting are very common practice areas for many business lawyers and also in civil litigation.
However, when using the term "contract lawyer" in relation to legal outsourcing and getting work done the phrase takes on an entirely new meaning. In this article we will explore the role of a contract lawyer, what a contract attorney does and the outlook for this unique career path.
What Does a Contract Attorney Do?
A freelance lawyer, often referred to as a contract lawyer, is an independent attorney who provides legal work on a project-by-project basis for other lawyers either full or part time.  The terms freelance lawyer, contract attorney, and remote attorney can all be used interchangeably to refer to the same role.
A freelancer can work in a variety of settings, including solo practices, small law firms, larger law firms, or legal departments. A freelance lawyer can work in many different capacities and can work in person or remotely, depending upon the nature of the work and needs of the client. A freelance attorney can work for another lawyer or firm as their client.
The nature of the tasks that freelancers are assigned typically involve all sorts of written work. This work can be very time consuming which is why many solo attorneys and law firms outsource this to talented contract attorneys who specialize in this type of work. The actual work a freelance lawyer may encounter ranges from document drafting and document review to legal research to project-based litigation support.
Hiring a contract lawyer can be advantageous for small law firms or in-house counsel legal departments who might not have the resources to hire another lawyer in house, full time. This can be a time saving and cost-effective solution that allows law firms and companies to take on more work or add expertise to their teams. Typically, lawyers who are freelancing have more flexibility to work on a project basis, which allows clients seeking legal assistance to access and utilize these services as needed and within budget. 
 Freelance attorneys can also work in numerous practice areas with varying degrees of involvement. On the transactional side, there is a huge demand for help in the areas of real estate transactions, business law, intellectual property, employment law and even mergers and acquisitions. Of course many litigation focused law offices need help and turn to talented freelance litigation attorneys with experience in a variety of areas of law.
As a freelancer, an attorney could be hired to serve as appearance counsel if the freelancer is licensed to practice in the courts of that jurisdiction. But – disclaimer – many freelance attorneys are drawn to this career path to avoid ever setting foot in a courtroom again and that is a fantastic reason to launch a career as a contract attorney!
Freelancers can handle tasks such as reviewing contracts, answering discovery requests, ghostwriting pleadings, or even lend their expertise to marketing departments for writing or editing blogs. It is difficult to provide a general breakdown of how freelance lawyers spend their time because it varies widely depending on the nature of the work and the needs of the specific client. However, some of the more common activities that a contract attorney may engage in include:
Researching
This research involves reviewing and interpreting laws, regulations, and court precedent applicable to specific legal matters.
Drafting
Freelance lawyers may be responsible for drafting legal documents such as contracts, pleadings, briefs, and appeals.
Legal Review
Review includes reading and providing feedback on documents like legal briefs or contracts.
Providing Legal Advice
Sometimes contract attorneys may provide legal advice to other attorneys or their clients on a range of legal issues.
Representing Clients in Court
Freelance work may also involve litigation related matters like preparing for and attending court hearings, mediations, and other court proceedings.
Negotiating
Negotiations involve interacting with other parties, like clients or opposing counsel, to reach settlements or resolve disputes.
Managing Cases
Contract attorneys may also be responsible for managing cases for their lifecycle or for certain stages of the representation. This can include coordinating with other attorneys and clients, as well as scheduling and tracking case deadlines and timelines.
Networking
Networking is important for freelance attorneys to develop and maintain professional relationships with legal and other professionals to build their freelance practice and seek new opportunities for work.
Freelance lawyers may also spend time marketing themselves to potential clients, managing their finances and business operations, and keeping abreast of developments in the law. Overall, the specific tasks and responsibilities that a contract attorney will focus their time on depend on their practice area, the need of their client, and the type of work they are performing. Some contract lawyers focus on drafting and research tasks, while others may spend their time providing legal advising or litigation services.
What Types of Lawyers Provide Freelance Services?
There is no one size fits all freelancing gig nor is there one type of lawyer who can provide freelance services. Freelancers come from all walks of life. Their diverse backgrounds and expertise can add tremendous value to any legal project or team.
Freelancers range from newly licensed attorneys with a fresh law degree looking to gain experience to retired law firm partners heading into semi-retirement to stay at home parents looking to remain engaged in the practice of law to seasoned mid-career professionals seeking additional streams of revenue or for a lifestyle change, and everyone else in between.
Why Should Lawyers Consider a Freelance Career?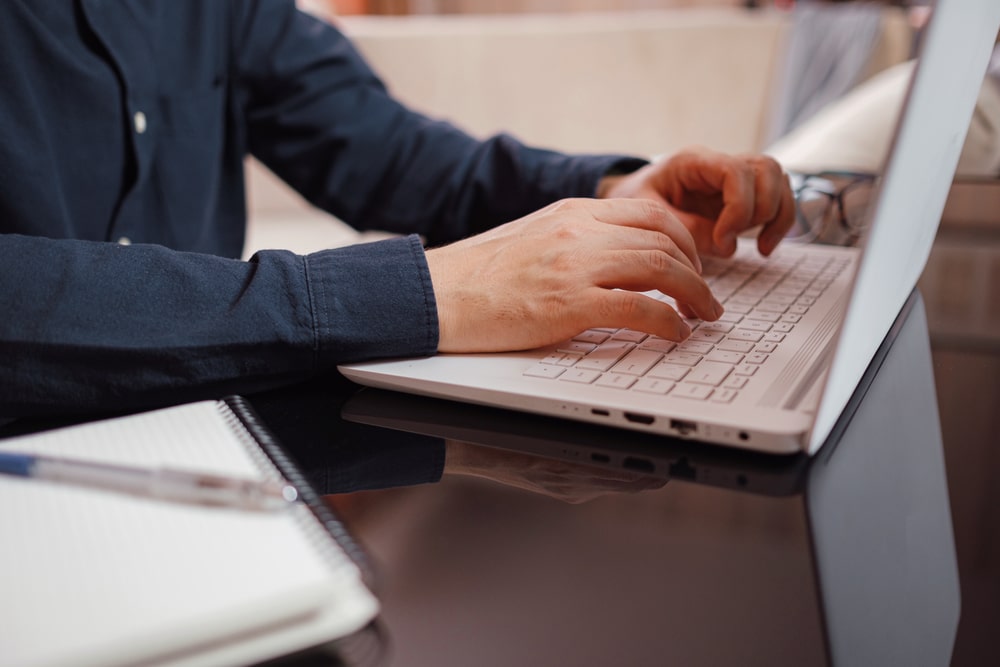 Freelance lawyering is an appealing career choice for many reasons. Generally, because of the transactional nature of most freelance work, many freelance attorneys can work remotely from wherever they want. Contract attorneys can typically set their own schedule. Both of which allow the freelancer to balance other interests and responsibilities, like family time and hobbies. The ability to choose which projects and opportunities to work on can help to reduce burnout, which tends to occur more frequently in traditional legal roles and can be detrimental to attorney wellbeing, as we have seen it increasingly take a toll on lawyers over the years. Being able to work as a part-time attorney from home is very appealing.
Freelancing comes with many advantages for both client and provider alike – most notably flexible hours that allow both parties greater levels of freedom when it comes to scheduling meetings or doing complex drafting work. Another benefit of freelance work is the ability to set your own pay rate and only accepting projects that align with your financial goals. It can also be exciting to engage with new lawyers and to work on a wide variety of projects.
What Challenges Do Freelance Lawyers Face?
At the same time, while there are many benefits to contract work, there are also some inherent challenges. Although you can decide how much you want to work and what types of tasks you'd like to work on, you can't necessarily control how much work you will get, nor can you completely control the work that you are assigned. That said, with the opportunity for unlimited income potential, limited only by your capacity to perform the work, also comes the uncertainty of an unpredictable income stream.
So, what can you do to mitigate the risks while starting a career as a freelance attorney? Start by creating your non negotiables and ease in at a slower pace so you can test and evaluate what works best for you as a freelancer. Be open to new opportunities to learn and grow. Be selective about the work you accept to avoid cases that stress you or client situations that will occupy too much of your time. Focus on the areas in which you excel as a lawyer, and you can have a successful freelancing career.
It's important for anyone considering taking on freelance lawyer work to remember that this type of legal service is highly specialized and requires a great deal more skill than simply writing up basic contracts or performing research. You need to work well with other lawyers as they will be your primary clientele. You need to be disciplined with your time and not overcommit yourself to too much work. This career path can pay off handsomely if done correctly but carries significant risk if not approached properly.
How Is Freelance Work a Viable Career Path?
The data on freelance lawyers is somewhat limited, as freelance work is a relatively new and growing sector of the legal profession. There are however some general trends that are relevant to freelance legal work. Data published by the research firm Statista predicts that by 2027 86.5 million people will be freelancing in the United States, with freelancers making up 50.9% of the total U.S. Workforce. Lawyers are among the professionals who are most likely to freelance. A survey conducted by the Freelancers Union and Upwork found that 16% of freelancers in the U.S. are in the legal field.
Legal freelancers may work for clients in the private sector, public sector, or for non-profit organizations. They may also be contracted to work for law firms or legal departments. They may change by the hour, project, or on a retainer basis. Freelancers may struggle with the challenges of a fluctuating workload and the constant hustle to generate work. However, they may also enjoy the flexibility and autonomy that comes with a freelance career. Either way, it is apparent that freelance lawyers play a valuable role in the legal industry by providing specialized legal services to a variety of clients on a contractual basis.
How to Get Started With a Career as a Contract Attorney?
Legal process outsourcing in the United States is projected to grow at a compound annual growth rate of 27.5% between 2022 to 2030 according to the Legal Process Outsourcing Market Size, Share & Trends Analysis Report by Grand View Research. Lawyers who want to work as a part-time remote attorney or even full-time will certainly be able to find a steady stream of freelance legal work in the years ahead.
According to Finances Online, more than 70% of freelancers find work through online marketplaces. LAWCLERK is one of many platforms that helps to connect freelance lawyers and hiring attorneys for remote legal jobs.
At LAWCLERK, we save attorneys time and money spent searching for opportunities or legal talent and eliminate a lot of the guesswork in navigating the gig economy. You can apply for project based work, hourly work or on-going subscription work. The best part: there is no fee to sign up and no monthly fee to explore all the options. What are you waiting for? There has never been a better time to kick start your career as a freelance contract lawyer.