When it comes to digital tools, automation, and even when it's time to hire remote lawyers, much has been written about the slow evolution of law firms in relation to running a business. Not only has the legal industry been slow to evolve in this way, but the current cost structure for full-time law associates is unsustainable for small firm profits and prohibitive for solo law practices. The idea of running a law firm like a business hasn't been widely developed into law school curriculum. For the most part, the legal profession has primarily prepared lawyers, to well, practice law.
It's no secret that hiring a traditional law firm associate is expensive. In fact, the expense can be so intimidating that many solo attorneys and small law firms delay hiring just to avoid the cost, despite the fact they desperately need help. This approach creates burdensome workloads and high levels of burnout for boutique law firms, and difficulty managing retention for the largest law firms.
Breaking Down The Cost Structure
The cost structure of a law firm is driven almost exclusively by compensation to your lawyers, leases, the size (and cost) of your non-income generating staff, insurance and technology. If you operate an office space, it's a given you'll need to factor in the cost of utilities, fill the conference rooms with refreshments, and buy office supplies. However, those expenses are a mere drop in the bucket in the context of the overall hourly rates, salary, health care, and operations.
Yet, legal led the world into the remote workplace within days of the COVID lockdown. Depositions and court hearings for large firms in New York, to client meetings for solo and smaller firms all needed to continue. We figured it out from our home offices, kitchens, and basements. At the height of the pandemic, 87% of law firms found viable collaboration tools, and pivoted to remote work. Some among our ranks had their tough moments throughout the workday struggling with new technology (some tougher than others), but as a whole, we lawyers, paralegals, and judges made it work.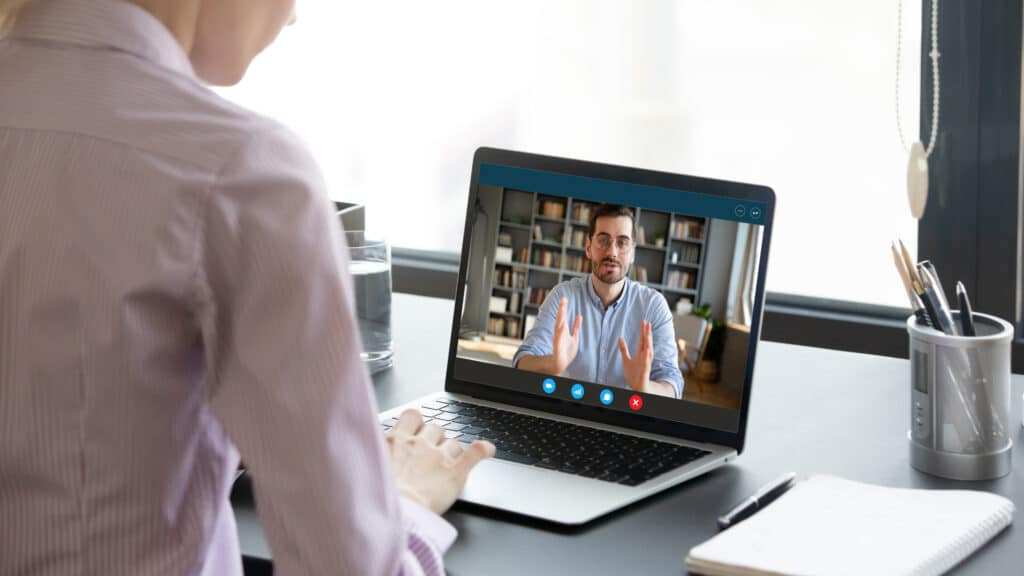 Exactly how expensive is it to hire a full-time associate? According to the National Association for Law Placement (NALP) the estimated salary is between $165,00 for a first year associate to a median of around $225,000 for an eight-year associate based on January 2021 figures.

Between 2000 and 2020 the ABA tracked lawyer salaries and measured how it increased against inflation. During those 20 years, lawyer pay rose significantly faster than the rate of inflation. The study also cited that lawyer salaries rose 63% while the inflation rate was 53%.
A closer examination of hiring trends reveals the level of competition for top talent is forcing many law firms to re-evaluate how they respond to salary increases and turnover. The picture is even more daunting when we look at small firms and startup solo practices. Something has to give.
Flat Fees, Billable Hours, And Retainers
Depending on your state, and area of expertise, the average lawyer costs between $150-$350 per hour. Of course, all billing rates are not uniform across the legal spectrum. Your firm could include a mix of flat fees, billable hours, and retainers for clients to pay for legal services.
There are many ways to hire remote lawyers to be part of your law firm's dream team. Embracing remote attorneys opens your talent pool to include recent grads and young attorneys, senior associates, and transitioning managing partners looking for part-time work. So, how do you go about finding the best talent? One traditional approach is to ask your colleagues or law school career department for recommendations or referrals of attorneys that are looking to work remotely or freelance.
When new business requires additional in-house staffing, many big law firms turn to professional recruiting services. LinkedIn, social media, and Google are also popular options to find the right freelance candidate to complete legal work. Yet another option is to try one of the many job sites like Indeed. Recently many state bar associations have started their own job boards.
If you decide to take on the hiring task yourself, be sure you can commit to the time this will take to search, vet and interview potential candidates. It often takes anywhere from three to 12 months to find the right lateral hire. Keep in mind that entry level hiring of new attorneys typically only happens once a year after the bar exam. The bottom line to keep in mind that time spent on hiring takes you away from client work. There's a trade-off.
Pivot To Hire Remote Lawyers
It was as if we were thrown into a proof of concept exercise. In a number of ways, the remote world and tools we built, proved their sustainability, and generally remain intact for many legal services. LAWCLERK, like many other law businesses remain hybrid and some, including litigation goliath Quinn Emanuel, have instituted "Work From Anywhere" policies with the intent of remaining permanently remote. This approach has helped propel the legal profession towards a more sustainable business model. One in which, small and solo firms can actually be more profitable.
Courts found that remote hearings increased access to justice and became more efficient. Remote hearings removed barriers to transportation and childcare for many individuals who needed to appear in court. Going forward, a full 83% of lawyers plan to participate remotely even after the pandemic is behind us. This shouldn't be considered a victory lap. There's still work to be done even with the progress remote attorneys have made in making the industry work more efficiently as a whole.
Yes, COVID hasn't completely disappeared, but as we must move toward a post-pandemic world, improving retention by keeping the best of our remote world isn't just a good idea for senior management, but much more importantly, our workforce is demanding it. Law firms and practice groups who fail to embrace the remote workforce will be at a strategic hiring disadvantage.
The greatest pivot of all was in how firms recruited and hired staff. Specifically, hiring remote lawyers for part-time work became more than a possibility, it's a key resource for small firms looking to become more profitable.
The Ethics Of Outsourcing Legal Work And Profiting From Remote Attorneys
Whether your practice area includes mergers, real estate, or estate planning, business development of the firm will eventually require your attention. Successfully outsourcing projects or entire cases becomes an affordable option for small firms when you hire remote lawyers.
One of the most frequent questions we get about legal outsourcing is about the ethics of outsourcing legal work. Can you profit from remote associates? Yes, you absolutely can!
Now, it's important to keep in mind that while you may initially view hiring remote lawyers as a cost – it's not! Working with a Virtual Associate is a profit center. Yes – you read that right, profit center! The ethics rules and opinions of all 50 states all overwhelmingly provide that an attorney may bill the time of a freelance lawyer to their client a reasonable market rate. This means that if you hire a remote lawyer for 40 hours a month, you can bill those 40 hours to your client(s) at a reasonable market rate to generate additional revenue and profit into your firm – just like you would with an associate you employ full-time.
If you're a small or solo firm, the cost structure for full-time law associates has long been unsustainable. It's time to consider how outsourcing legal work and hiring freelance attorneys can make you more money and improve overall quality of life.
Try our legal outsourcing calculator and get an estimate of your profit when you hire a remote associate here.